Dear colleagues and friends,
I hope you are well.

It has been a while since we met in 4th APSDA Congress in Kuala Lumpur, Malaysia which was held on July 12-14, 2019.

I am deeply sorry that the activities of the APSDA as a newly established academic society have been reduced or canceled due to the restrictions caused by COVID-19 pandemics, and I feel a lot of responsibility for the inactivity as the President of APSDA.

However, in addition that we should make the best effort to overcome this pandemic crisis quickly, I think we should gradually expand the activities of APSDA as much as we can in this situation.

Today, I would like to share some news and plans of the society.
Agreement between GEMAV and APSDA
Recently, agreement between the Spanish Multidisciplinary Vascular Access Group (Grupo Español Multidisciplinar del Accesso Vascular, GEMAV) and the APSDA was performed with the purpose of obtaining a mutual benefit and contributing to the development of both societies. Both societies will collaborate and promote the congress of each society and support the educational project of each society.
Agreement between JSDA and APSDA, between VASA and APSDA
As you know, agreement between JSDA and APSDA and agreement between VASA and APSDA were confirmed last year. We were going to exchange the agreements APSDA Congress last year, but it was postponed because the congress was postponed. I hope we can exchange the agreement in the APSDA Congress in December 2021 in-person.
Inaugural Global Dialysis Access Forum (GDaF)
Inaugural GDaF was virtually held on October 8th, 2020 one day before the annual meeting of VASA. GDaF is not another society but a forum for international harmonization of access care. In the session 1, information on the current status and future of dialysis access care was shared by the speakers representing societies or countries, such as US (VASA), US (ASDIN), Europe (VAS), Asian Pacific region (APSDA), Japan, Latin America, UK and India. I was privileged to speak at the form on behalf of APSDA with a title of "APSDA: Organizational Challenges in Asian Pacific Nations." I believe APSDA will benefit from the collaboration with long-established societies and will mature into a highly prestigious society through the collaboration.
ISN IN Training Centers
The ISN has selected 12 ISN Interventional Nephrology Training Centers to provide in-depth specialized training to improve patient care in different regions of the world. Although many centers applied to become ISN IN Training Centers, ISN decided to select one center in a region in this inaugural year because scholarship will be awarded to only 8 nephrologists this year. I am pleased to inform you that 4 centers in Asian Pacific regions were selected, whitch were Kaikoukai Central Clinic Vascular Access Treatment Center, Japan, Seoul St. Mary's Hospital Vascular Access Center, Republic of Korea, Hospital Selayang, Malaysia, and All India Institute of Medical Sciences, India. I am sure that these centers will contribute dialysis access care through the hands-on training in interventional nephrology.
Election of president-elect
Term of current president ends this year. Nominating committee will begin the process of electing the next president-elect so that we can announce the new president-elect at the 5th APSDA Congress in December 2021. I am looking forward to council members being candidates for president-elect of APSDA.
e-Academy
On-line education is the most effective teaching method especially in the COVID-19 pandemic situation. The advantage of online education compared with in-person education is that there are no restrictions on location, time, and number of attendees. Furthermore, video presentation looks more effective educational material compared with slide presentation including images to show interventional procedures. I appreciate the excellent videos Dr. Takashi Sato has posted on the homepage. I am finalizing to make 6 videos for online education and will post them on the homepage in a couple of months. I would like to ask council members to post educational materials on the homepage.

I am looking forward to seeing all of you soon.

Best regards,
---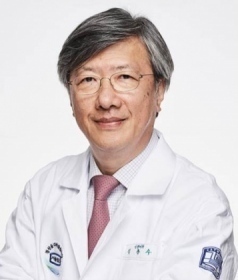 ---